At Ferrero, quality is at the heart of everything we do.
We believe it is the highest form of respect for our consumers.

For Raffaello, quality is a core value and drives every step in the crafting of our specialities. It starts with quality ingredients and comes together with our unique savoir-faire, delivering a multi-sensory taste experience.

Our meticulous attention at all stages of the process is how we ensure the unique aroma, texture and taste of the contrasting layers of Raffaello. We strive at all times to deliver the best possible taste experience – a moment of inimitable deliciousness.

Our Quality Process
"sacco conosciuto"
The quality and freshness of our ingredients determines the taste experience. In order to ensure high quality ingredients, Ferrero has developed innovative internal procedures, such as the so-called "sacco conosciuto".
"Sacco conosciuto" guarantees the raw materials traceability. It embodies the constant in-depth sensory evaluations, analyses, food safety practices and inspections that our quality experts carry out every step of the way.
Our commitment to Raffaello lovers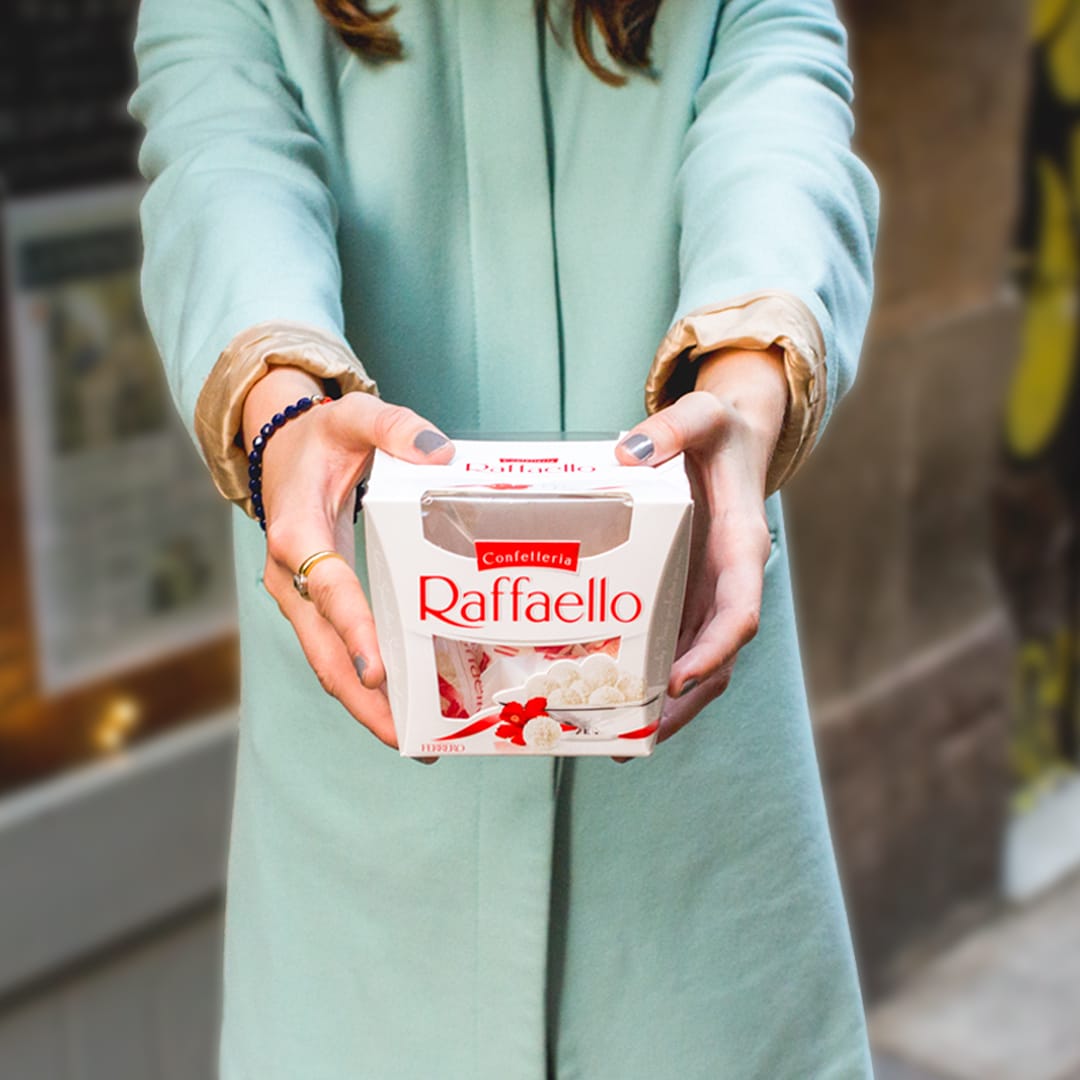 The Raffaello experience embodies our dedication to quality. Each finished speciality is a representation of our quality ingredients and our unique savoir-faire. Each product in the shop is the outcome of rigorous checks and our care for the product. That's why every time you taste a Raffaello speciality you are assured that we have done our utmost to give you the best possible experience.

We believe this is the highest form of respect to all our Raffaello lovers.