A heritage rooted in quality
Our process for crafting the perfect Raffaello speciality is rooted in the creative world of "Pasticceria Italiana" (Italian pastry-making). This heritage is the source of our savoir-faire and ongoing pursuit of excellence.

White and refined, Raffaello is a true masterpiece of quality creation: a crunchy white almond in a delicious cream filling, all encased in a crispy wafer shell coated with delicate coconut flakes.

Just as Raffaello has been enjoyed for decades, we will do our utmost to make this heritage accessible for future generations.
Packaged to protect quality
We value the quality and taste preserved with each single wrapper. Our monomaterial single wrapping is designed to protect our specialities and preserve freshness.

In line with Ferrero's sustainable packaging journey, we are continuously working to find solutions that also meet our high quality standards​.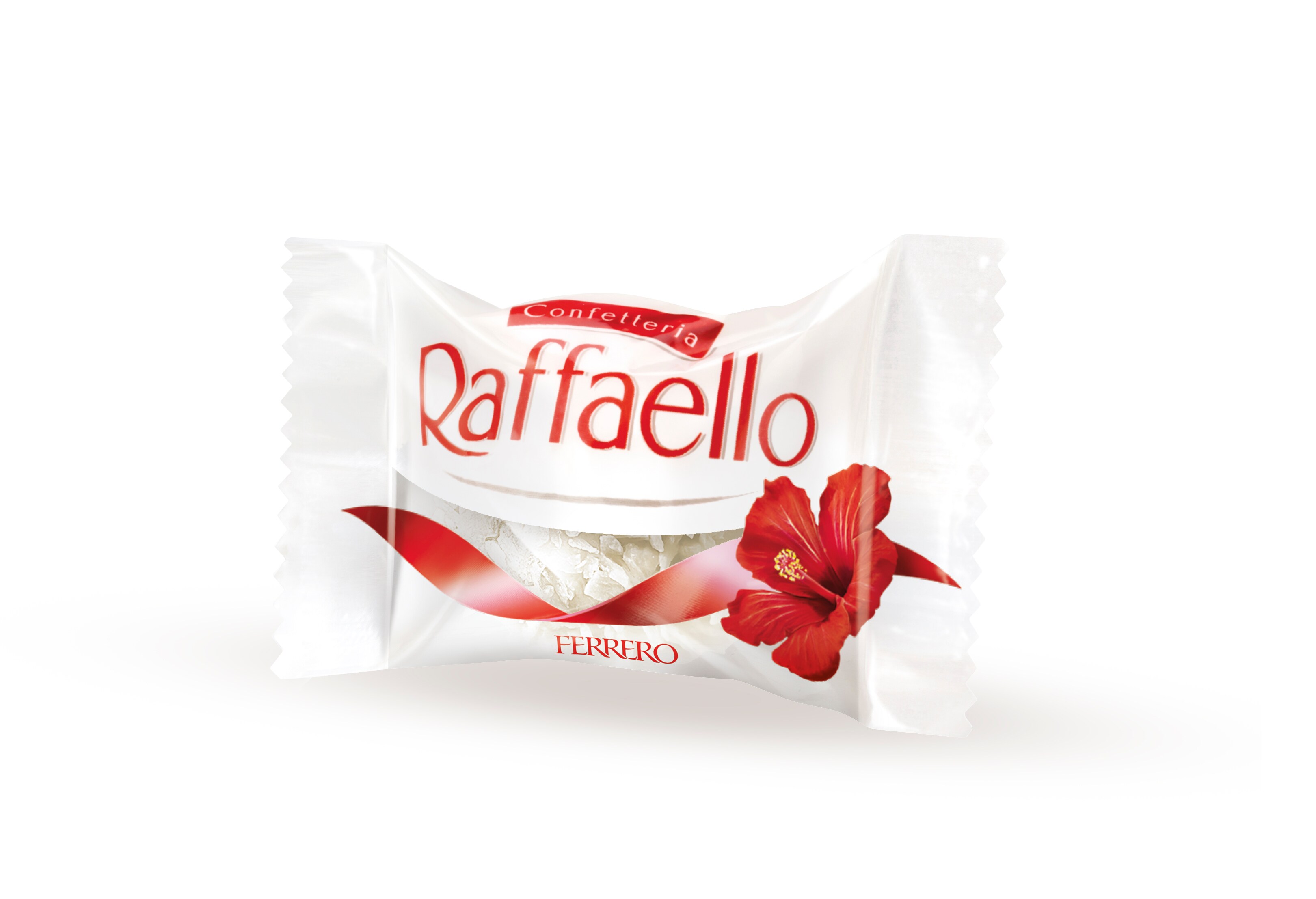 Ferrero is committed to evolving towards more sustainable solutions for all packaging. Ferrero remains committed to designing 100% of packaging to be recyclable, reusable, or compostable.